We are now open five days a week in Japantown & six days a week in Ross, Marin County.

C
rown & Crumpet was founded in 2008 by Christopher and Amy Dean in San Francisco. The original Tea Salon was located in Ghirardelli Square and was a well loved and unique space for a British Tea Salon. But as things are want to go in the ever popular San Francisco real estate game the rent became too high and alas that location had to go. A new, smaller location was opened in 2013 in the Japantown neighborhood of the city. The management of The New People Building, a Japanese Arts & Entertainment building recognized our unique brand and style of restaurant, cafe and tea salon rolled in to one that they thought "wouldn't it be a jolly good idea to have a Crown & Crumpet mini version located in our lobby ?" What a brilliant idea! We quickly gathered together our tea pots, silverware, tablecloths and loads of other accoutrements and opened up Crown & Crumpet Tea Stop Cafe in the Spring of 2013
We called it the "Crown & Crumpet Tea Stop" so that we could manage all our devoted and beloved fan's expectations about the new space. But we have gone back to Crown & Crumpet Tea Salon, Chris prefers it that way..he says it sounds more proper! Sadly the pink and white floors are not here, the chandeliers covered with linen fabric drums, the sofa and fireplace and the portrait of Chris's aunt that hung above the said fireplace is now in our retail shop FANCY GOODS in Ross.  The good news is that we were able to get back in business pretty quickly, in a great location and a rent that was WAY more reasonable and sustainable for the long term. We also have an amazing staff and Pastry Chef extraordinaire who leads a great kitchen and  has elevated all aspects of our menu! So have no fear, we may not have all the glorious "bits 'n' bobs" of the Ghirardelli location but heck, we are still in business, we still serve the best Afternoon Tea service in the Bay Area (according to loads of people!) and we are still lots of fun and we are still cheeky to boot!
❈
Christopher & Amy Dean
The Owners
Save
Save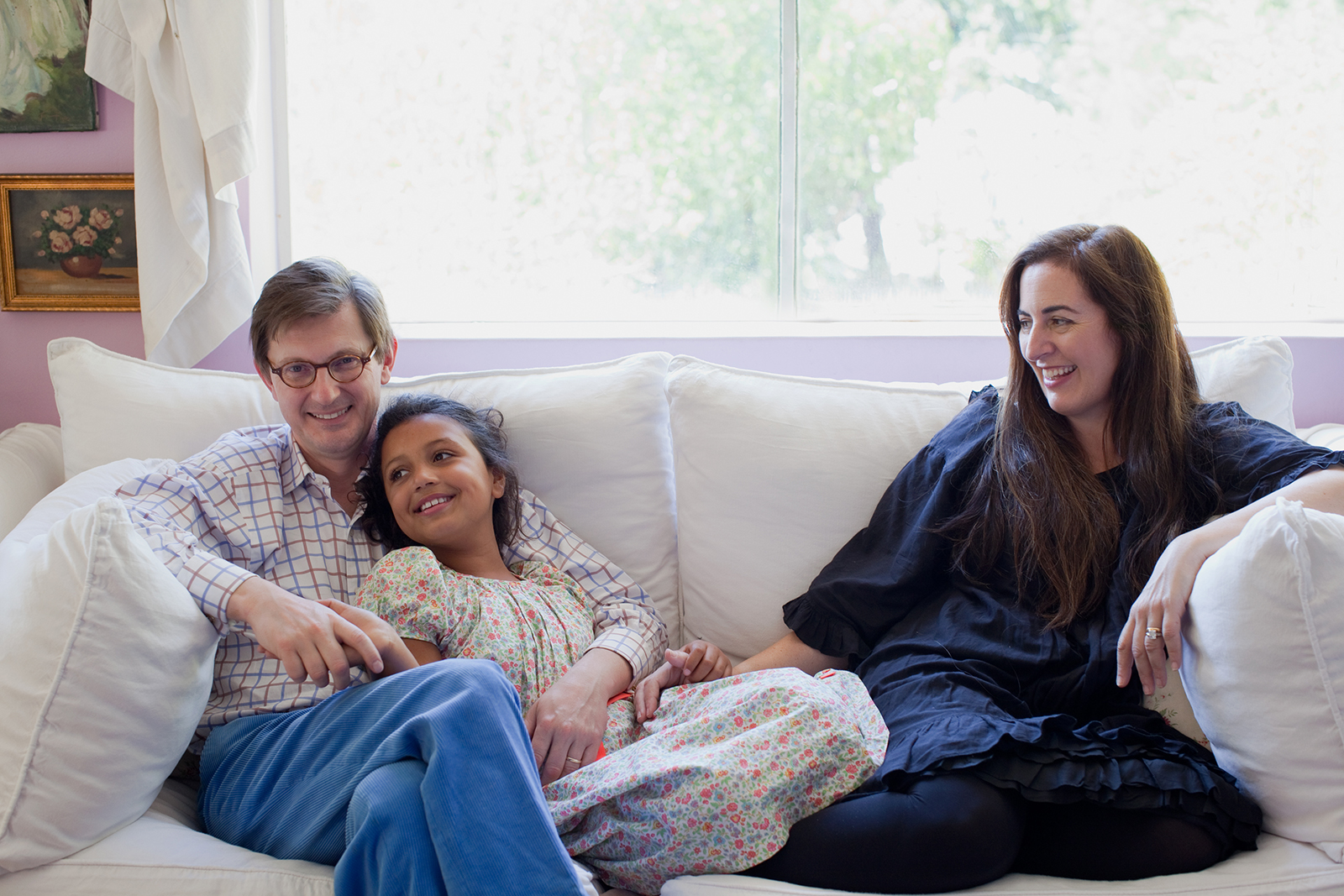 Save
Save
Christopher and Amy met in 1994 in London at a dinner party held at the home that once belonged to the 19th Century novelist George Eliot. Their mutual love of tea, antiques, and travel drew them together instantly. After tying the knot at a lavish tea party themed wedding on Chris's Aunt's croquet lawn, they travelled to Amy's home town of San Francisco. In 2001 they opened 'La Place du Soleil', a small but perfectly formed antiques store in Russian Hill. Over the seven years that the shop was in business, it gained a loyal following that bordered on the maniacal. Their clientele included many locals, decorators, and celebrities, including Cameron Diaz, Jeff Goldblum, and even Oprah! They loved running the business, only closing it when they realized it was time to move on to their next adventure of opening an English Tea Room that reflects their unique style and celebrates their love of of tea. And so Crown & Crumpet was born in 2008.
Save
Save