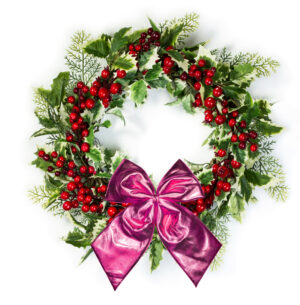 Crown & Crumpet is thrilled to be able to bring back their annual Holiday Tea extravaganza after a year long hiatus during the crazy year and a half we have all had. For five years we have been at the beautiful and iconic Sir Francis Drake Hotel in downtown San Francisco, but alas that will not occur this year and instead we are taking up residence in Marin County not far from our latest location in the town of Ross. It is another iconic space with a different vibe that we think you will rather love to bits! 
Drum roll please … The Marin Art & Garden Center in Marin County, over the Golden gate Bridge! This legendary location is the perfect place for a unique holiday experience for you and the family. We will have all the bells and whistles that we are famous for when it comes to our Holiday Teas in a cozy and inviting atmosphere that will be safe and fun!
How about an opportunity to do some shopping at the same time?  A little holiday retail therapy can be had as well as photographic opportunities and other activities that you can partake in at the Center.
Read up all about it here! 
** Please keep in mind that the  Holiday Tea experience at The Marin Art Garden Center is indoors and not outdoors. However, the tables are generously spaced and there is good ventilation. If you want to dine outdoors please consider our cafe in downtown Ross!
---
– Dates –
Saturday & Sunday December  4th & 5th, 11th & 12th, 18th & 19th  and  Monday the 20th thru to Thursday the 23rd.
And a Children's Holiday Tea on Friday December 10th & 17th of December at 3:30 pm (see separate information) 
---
 – Three seatings a day –
11:00 am to 1:00 pm
1:30 pm to 3:30
4:00 to 6:00 pm
---
– Menu –
-An elevated Afternoon Tea experience featuring seasonal ingredients and classic British holiday recipes which includes three assorted tea sandwiches, two warm savouries, a fruit scones with clotted cream, jam and seasonal fruit curd and four beautiful seasonal sweets.

-A glass of sparkling wine or sparkling cider
– A Christmas Cracker
– A Treat to take home 
-A craft for the kids
– A donation from the ticket supports the Marin Art and Garden Center!
And there will be …
– A fun and whimsical decorated venue that includes a shopping opportunity in Marin Art and Garden's charming holiday shop, not to mention that Amy has been busy finding a delightful array of holiday decorations to sell and jolly nice gifts (many from the UK) that could solve quite a few of your gift dilemmas! We will also have a photo booth area.
---
Pricing:
Adults $95/Children $55
---
More Details:
-This is strictly a ticketed event and there is very limited seating. 
**This is the most important bit of information down below**

-If you want to be seated with other friends then one of you should buy the table for the total number in your party and then collect payment from them. We will not be able to add tables together that have been booked separately.
-We are trying to be as  Covid safe as possible so we expect that tickets may sell out quickly. Please book your table soon! We would hate for you to miss out!
**Once you have figured out your date and time and have purchased your table there can be no date or time switches or date exchanges or refunds!** So please be very focused when purchasing the tickets so there is no mistaking your dates and timing! (Believe us.. it happens! A lot! And this year it will be very tricky accommodating any mistakes so don't make any!!)
-Children are welcome to join you of course. We are offering our Holiday Nursery Tea for kids 11 years and younger. The ticket includes Sparkling cider, a Christmas cracker, an age appropriate holiday craft, Afternoon Tea with hot chocolate or tea. (You may consider our Special Children's Tea on two of the Fridays for an extra fun experience)
-Dietary restrictions must be noted when buying your ticket. 
-We can do a gluten free Afternoon Tea but we cannot do a Vegan Afternoon Tea. Make your dietary restrictions very clear in the notes section as we will be unable to make substitutions on the day .
-We will have tables that can seat two, four and six people and a couple of eights. We are very limited when it comes to a larger group! We have one table at each seating that can seat a maximum of 12 people.
Every ticket sold includes a donation to Marin Art and Garden Center and also includes the booking fee, Tax & Gratuity.
-There is plenty of free parking at the Marin Art & Garden Center. Plan to come a little early or stay a little later to explore the beautiful gardens and attend an event. Click here to see what the Gardens are offering HERE
-If you have any questions that have not been covered here please ring or text us and we can help you. Keep in mind we are a little busy throughout the day so be patient with a reply. Texting is often faster if you need an answer quickly.. but not in the middle of the night!
Whew.. that's a lot of information ! We can't wait to celebrate all that is the Holiday Season with you and yours! Thank you!
or …
Reserve your Children's Holiday Tea