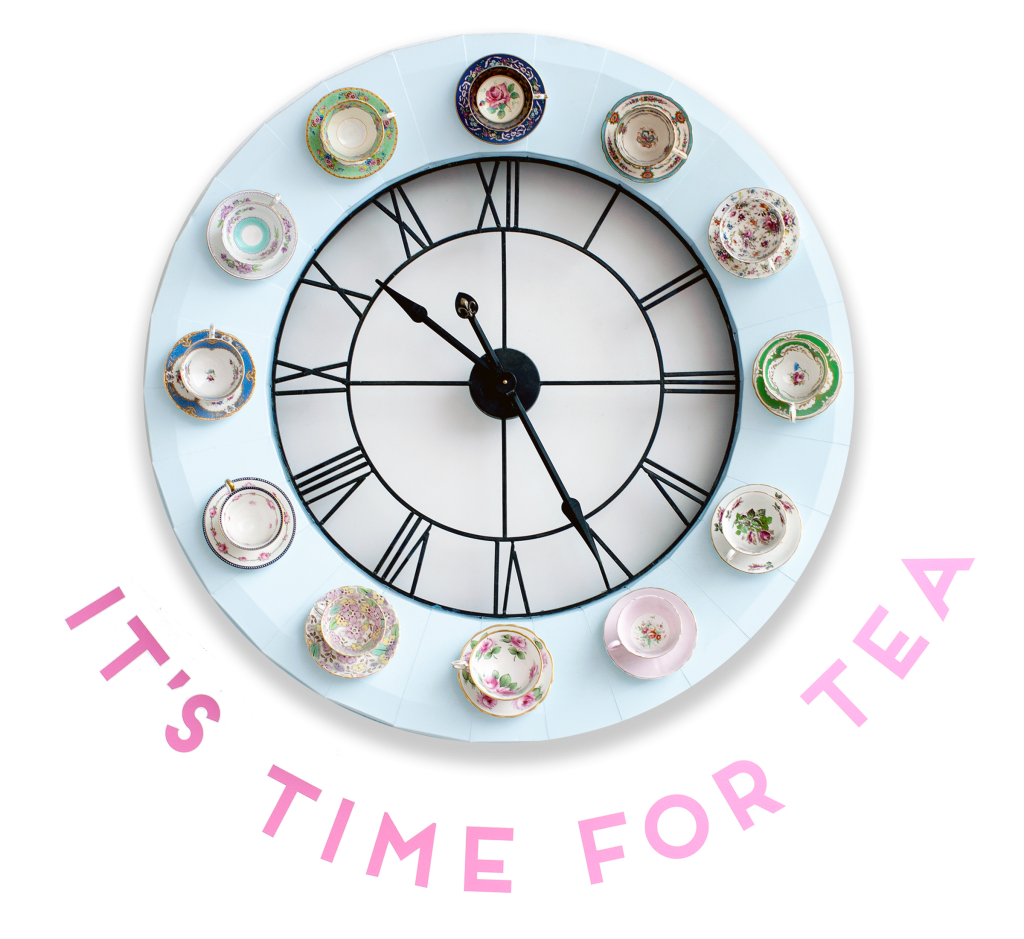 Welcome to Crown & Crumpet
  A stylish room with tea and wit, located in fabulous San Francisco and right across the bay in Ross, Marin County. Our delicious food and libations will transport you to a classic, traditional tea salon in England, but the stylish and vibrant décor tell you this is not a stuffy, Victorian "ye olde tea shoppe." Built on the love and consumption of many cups of tea the world over, owners Amy and Christopher Dean invite you to join them at Crown & Crumpet, a spirited, delicious, and sometimes cheeky, place, serving the world's most popular drink … second only to water. We implore you to take a seat, relax and dive into the witty world that is Crown & Crumpet!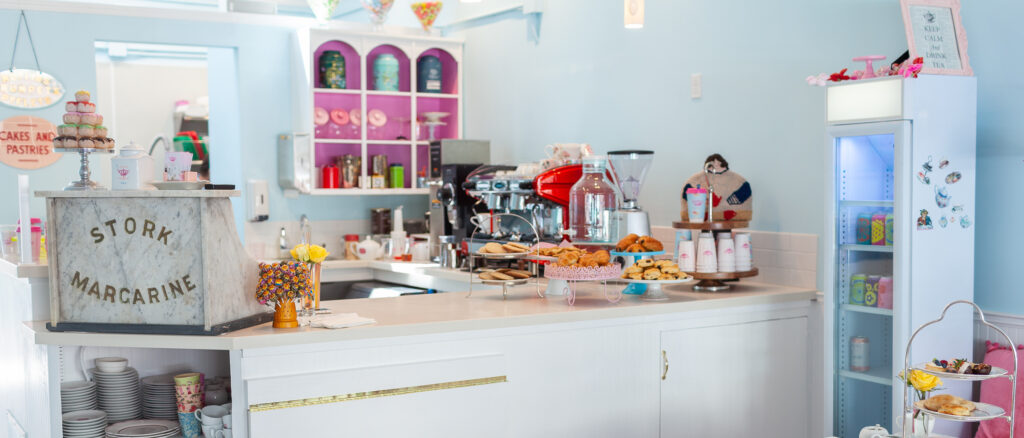 Crown & Crumpet Cafe is now open!
Come and see us in our second location in the town of Ross in beautiful Marin County! We're open from 10am to 4pm Tuesday to Sunday (closed on Mondays). But we close once you have finished your pot of tea and had every last morsel of your tea time treats… that is usually around 4:00 ish…any later and we may ask to help with the dishes. If you think you may be late for your reservation please text or ring us so we don't give away your table!
Online ordering is now available!
Our location in Japantown is still closed, but you can easily order our most popular menu items for a safe curbside pick up in San Francisco (Fridays to Sundays). We can also arrange delivery. Just ring us to discuss! Enjoy a taste of Crown & Crumpet Tea Salon in the comfort of your own home or if you're having a fun picnic or meeting friends for a socially distant get together. 
We're not open in Japantown …
But we are in Ross! We can hardly believe it ourselves! We have all the Covid-19 protocols in place and outside dining in our pretty little patio makes it fun and safe. We'll let you know when we're back open in San Francisco, so until then you can order online for a safe pickup at our Japantown location or arrange a delivery. Get in touch!
Get in touch
We hope that you will find everything you need to know about Crown & Crumpet on this website…If  you prefer to speak to us  because we are so charming on the phone then please ring us on the above number. Please do keep in mind that it can be hecka' busy on the floor and we may not be able to pick up the phone and chat, so leave a message, text us or send an email and one of us will get back to you as fast as we can!
415-771-4252

PARTIES
Hosting a party in our charming and whimsical space is a delight to plan and a joy to attend because our Crown & Crumpet gals & guys do it all for you! Click on that little button below, read all the details and then ring Amy so she can answer your questions and check availability, etc … No cheating now… read the page first then pick up the "dog & bone" … Cockney rhyming slang for phone!
Save
Save
Save
Save
Save

CATERING
Can't do a party at Crown & Crumpet and prefer the work required to do it at home or in your office.. or perhaps planning  a romantic picnic? Well have no fear, the Tea Party Angels are here! Click on that little button below and read up on how our catering works!
Save

SPECIAL EVENTS
We here at Crown & Crumpet are an eclectic group of tea-loving fanatics, but we also have our other quirks and we like to celebrate them at various times. How about brushing up on your etiquette or take a calligraphy or a craft class maybe? We collaborate with all sorts of creative folks, so click below and see what we have brewing. Of course we always serve tea & treats at our special events… that's a no strainer!
Save
Save