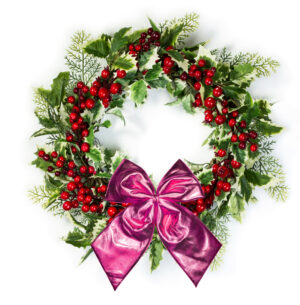 Our holiday Teas are finished! Just waiting for our web person to fix up this page!
It is that time of year when Crown & Crumpet pulls out all the stops and gets into the festive spirit of the season and creates the perfect place to celebrate with friends and family all that is fun about the holidays!
Join us four days a week at our Japantown location for an extra special Holiday Tea that includes an elevated Afternoon Tea service created by our chefs, a unique and festive tea selection, Christmas crackers from the UK, photo opportunities and lots of festive cheer from our charming Trolley Dollies and Dandies! 
Price per person $54.00
Nursery Tea $28.00
Limited seating and days at both locations so be sure to book your table soon! 
Please let us know in your reservation of any food allergies. We can do gluten free Afternoon Tea with advance notice but not a Vegan Afternoon Tea!
Reservations available Thursday thru Sunday in San Francisco and Tuesday thru Sunday in Ross.
Reservations begin at 11:00 am 
Last reservation at 4:30 pm in San Francisco and 3:00pm in Ross
Only inside dining is available in San Francisco but tables are placed strategically in our light and airy dining Room.
Dining in Ross is outdoors but is tented and we have heat lamps and blankets to keep you warm and snuggly should some days get chilly or if rain is forcasted. 
We have very limited indoor seating in Ross, we can seat up to 6 people from the same family or a group of four or two.
Crown & Crumpet Tea Salon
 
Crown & Crumpet Cafe – Ross