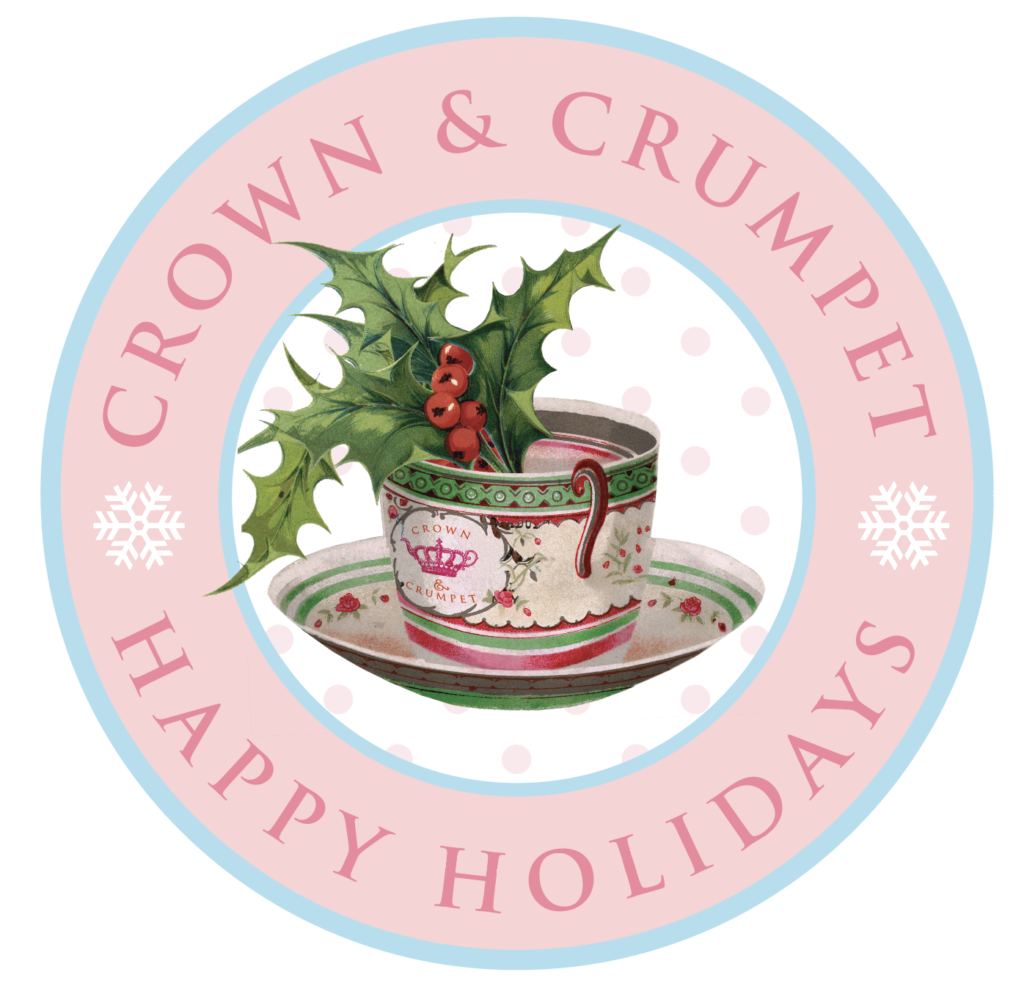 Holiday Afternoon Tea Plans for 2023
We are excited to launch our plans for  San Francisco and the town of Ross in Marin County, for the Jolly Holiday month of December . Please read carefully as there is a lot of information and then should you be enticed to join us please ring us to make a reservation! We would love to celebrate with you. Its always a busy, buzzy month with lots of fun for a unique experience so be sure to make your reservation soon!
The festivities begin Saturday December 2nd and run through Saturday December 30th at both locations.
Our reservations begin at 11:00 am and seatings will be the following:
11:00 am, 11:30 am, 1:00pm, 1:30, and 3:00 & 3:30pm 
We will be serving our extra special

Holiday Afternoon Tea

service and a limited lunch service that will include Chicken Pot Pies, Sausage Rolls and our healthy House Salad! But let's face it..you are coming to us for the Holiday Tea service..right? Oh and we will have our Nursery Tea for the under 11 year olds!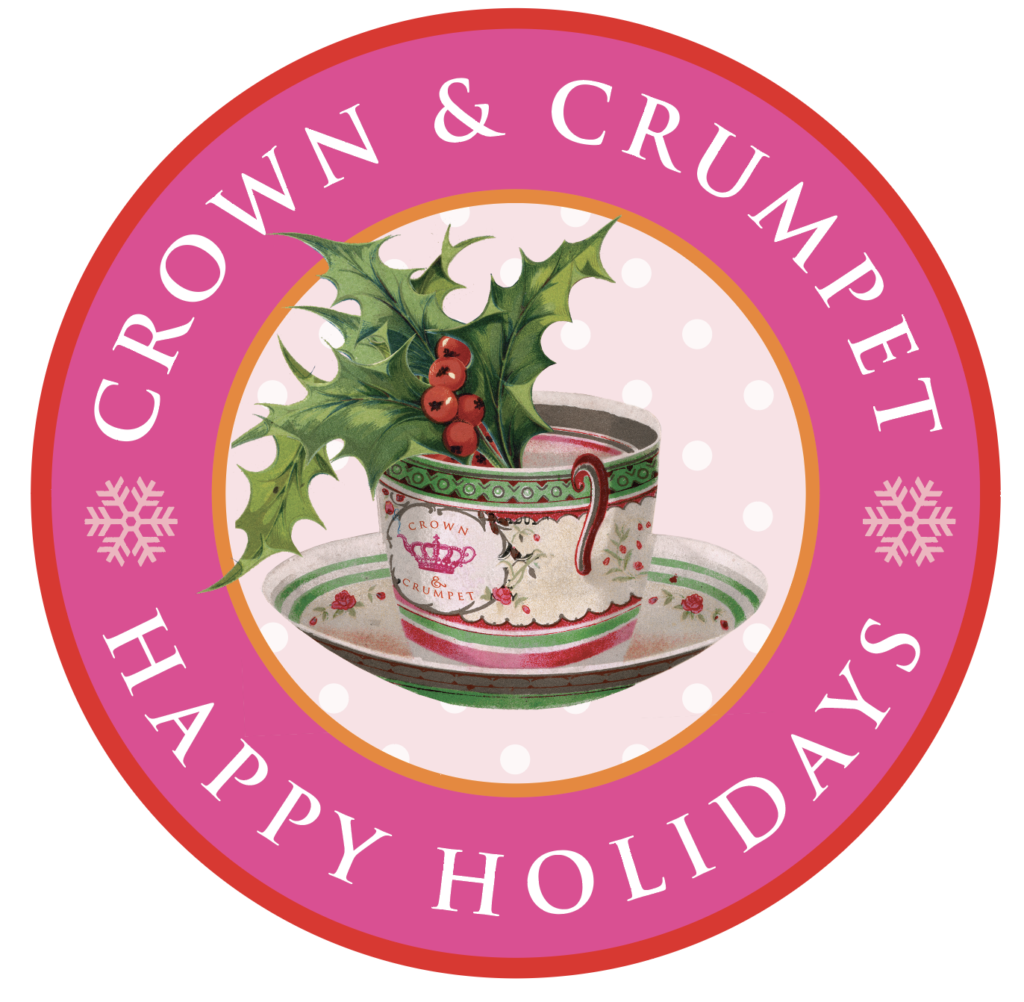 Holiday Tea Service

at both locations
We start you off with a themed cocktail or mocktail, a British Christmas Cracker to get the party started and then three extraordinary tea sandwiches, two warm savouries, a scone & a crumpet with clotted cream, jam and lemon curd, four sweets & treats and a large pot of tea per person plus a lot of love and fun to make the experience memorable.
$ 68.00 per person + tax & gratuity

The kiddos under the age of 11 will get the Nursery Tea that includes a craft and a Christmas Cracker and our legendary Hot Chocolate.
$48.00 Per Child + tax & gratuity

-Keep in mind that our Holiday Tea is a more elevated fancier version of our regular tea service.
-Reservations must be made by phone, 
because there are lots of details to get from you!
– Seatings are 11:00AM, 11:30, 1:00 PM, 1:30 & 3:00, 3:30
– Please NO sharing of  The Afternoon Tea Service
– We will be offering A Gluten Free Afternoon Tea, Vegetarian Afternoon Tea and a 
Vegan Afternoon Tea!! (first time ever!) but you must let us know when you book your table if you require one of these! 
We will NOT be offering Catering or Children's Birthday Parties during the month of December.
BUT we can do  private events in our San Francisco Party room. Minimum ten people, maximum 16 people. 
Call Amy to inquire & book it!
At  ROSS, a large group can only be accommodated as a buyout with a minimum of 18 people and a maximum 30 people. 
We have a delightful selection of libations at the Ross location besides tea, Mimosa, Bellini's and tea infused cocktails,
Hot Apple Cider and Egg Nog Lattes

Our retail shop in Ross, Fancy Goods (next door) will be open for shopping for all sorts of fun gifts and treats! 
SAN FRANCISCO Timing
Holiday Tea service starts on Saturday December 2nd
We will be open every day from the 14th of December in 
SAN FRANCISCO until December 23rd. We will be CLOSED on Christmas Eve and Christmas Day and have a late opening on Boxing Day, December 26th and remain open each day until Saturday the 30th of December. We will be Closed New Year's Eve and New Year's Day!
We will re-open on January 4th 2024
ROSS Timing
We will be open every day including Mondays in Ross from the 2nd of December until the 31st of December for our 
Special Holiday Tea experience. 
We will be closed on Christmas Eve and New Year's Eve as well as Christmas Day And New Years Day.

We will re-open on Boxing Day (the 26th) but with a late opening! We will be closed early on New Year's Eve and closed New Years Day and re-open a little later on January 2nd.
Lordy.. this is a lot of information!! Are you still with us ?
I think that it is for now so if you are ready to book your table 
with friends and family ..
Very Small Print:
Cancellation Policy…yes, we do have one! We ask for a minimum of  a week before your reservation if you are six or more people if you need to cancel.  If you are five or less then you have up to 72 hours before your reservation to cancel. If you cancel after that and we can not fill your spot we will be obliged to charge you $45.00 a person. If you don't show up for your reservation then that is very naughty and we will charge you $45.00 a person!! So do avoid that situation at all costs! If you need to reschedule within the month of December, no problem but try and get that sorted as soon as possible!
CALL US or TEXT US!!
415-771-4252
Please be patient if you can't get thru right away, leave us a lovely message or text us with the date, location and the seating time  and how many people in your party and we will call you back lickity split, pinky promise to confirm that your wish is our command! 
Have a couple of options ready just in case.. we book up fast!